(The AEGIS Alliance) – BELOW THE ARTICLE ARE DETAILS ABOUT CURRENT FLORIDA LAW. WE ENCOURAGE AND DESIRE THE U.S. GOVERNMENT TO INVESTIGATE THIS CASE.
Contact U.S. Congressman Bill Posey
Case #: 05-2015-CF-024255-AXXX-XX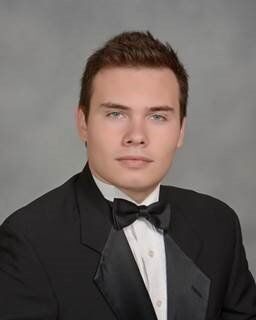 Dalton Alexander Berling
An unfairly treated case in Brevard County, Florida that relates to these laws has come to our attention involving a young man named Dalton Alexander Berling, son of his mother Karen Berling. There are typical reasons for false allegations of these charges, including jealousy, manipulation of children by an angry parent, the accuser has a mental illness, and/or mentally ill parents influencing a child. In this case, all of these scenarios may apply. Karen's son Dalton has been accused of ridiculous charges and his accuser has strategically chosen this point in time to interfere with the son's graduation from high school and continuing his education into college. Dalton has a clean criminal record and an upstanding reputation with his family and friends. His family has been doing everything they possibly can to defend him on this matter, a fight for his life.
Philip Archer 18th Judicial State Attorney wants to put my son in prison for 90 years for a high school relationship that did not end mutually and now one party wishes to retaliate. This is overreaching and cruel punishment. – Karen Berling
Dalton Berling was 17 years old and a senior in high school when he started seeing a freshman girl who was 14 years old. When they started dating, he wasn't that interested, since he had dated a girl prior, and had been heartbroken. The accuser's father approached Dalton to take her to homecoming. Karen, Dalton's mother, encouraged him to go to get over the other girl, she knew it wasn't serious, it was high school. They formed a dating relationship from the times of October 14th, 2013, through October of 2014. Around this time, his parents were aware that their son would soon become a legal adult while seeing this girl. The parents warned their son about this matter and made the girl's parents aware of the situation. The girl's father met with Dalton's father on two separate occasions, declaring that he blessed the relationship and in fact encouraged it since he was 24 years old when he started seeing his now wife who was 15 years old at the time. The girl's father started to Jerry that "kids will be kids". On multiple occasions, the parents attempted to pull Dalton out of the relationship, but the girl's father pressured Dalton and assured his parents in order to make sure it was maintained. Six months after Dalton broke up with this girl for the third time, she got into a relationship with another boy from school, and the two moved on with their lives in separate directions. The Berling's were not in contact with the girl's family during this time period, but the ex-couple would briefly see each other in the school halls.
Then, on April 4th of 2015, the Berling family received a call from the girl's father, stating that he was considering filing charges against Dalton for rape. The young man's parents adamantly dismissed this allegation. Soon afterward, Dalton began receiving phone calls repeatedly from the girl, stating she had a sexually transmitted disease. At this time, both Karen and her husband were present, and their son denied such claims. The parents were unaware that the girl continued to call their son throughout the night, in an attempt to trap him. The calls were even recorded by the girl using a police tape recorder, and unsupervised by the police.
Within the next two weeks, Dalton was pulled over for a traffic violation and was arrested and charged with 14 counts of Lewd and Lascivious Battery. The accuser waited six months to make this allegation, and purposely chose days before his high school graduation to impact her revenge.
"We are dumbfounded as to why the Brevard County Sheriff never contacted us for a statement of our facts, and never investigated this case beyond the victim's statement." – Karen Berling
 Dalton was not allowed to attend his graduation that he worked so hard for, since he was sitting in jail only days away from the big life event.
Since these cruel and exaggerated charges were filed, the family has depleted their savings to the tune of $170,000+ from hiring various attorneys, and then not receiving appropriate representation. The first attorney was local and given $15,000, alumni of Dalton's school. One of the three attorneys was given $90,000 and after filing through the funds writing only elaborate motions that expended the funds. The case did not move in those 15 months. Their present attorney was given $10k in January, wants to be paid another $30k, but that attorney has also provided little representation. The family has no more to pay for attorney fees.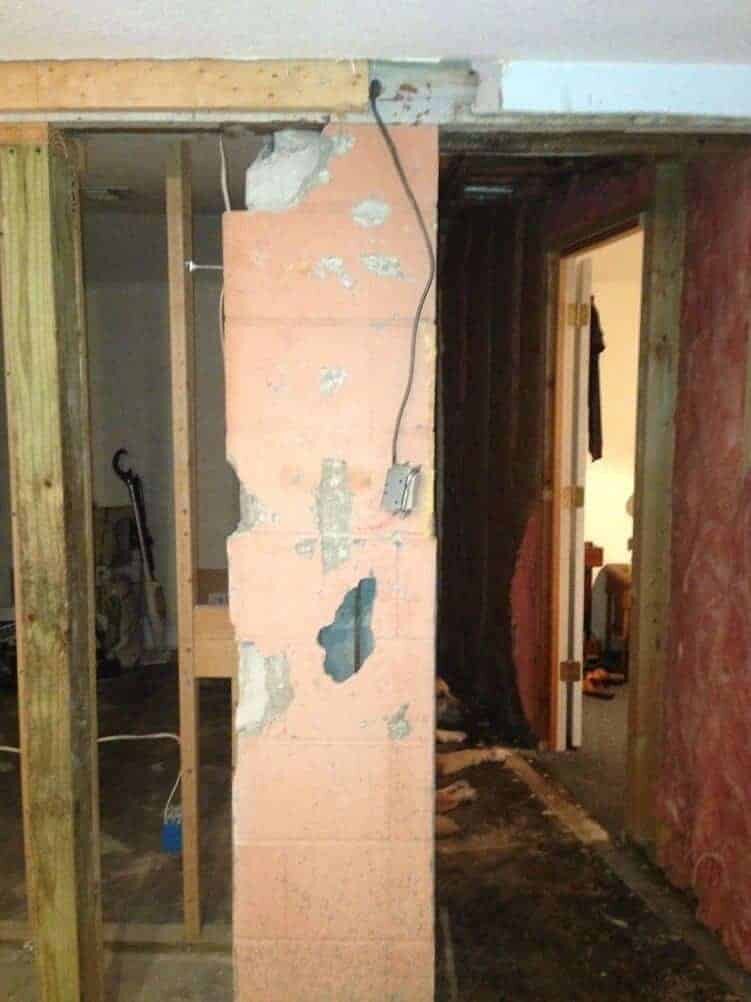 During the time of these supposed allegations, the family had recently purchased a foreclosed home, and its condition was in bad shape with virtually unlivable conditions. Only half of the house had interior walls, including both of their son's room's walls where there were 2 x 4 studs. The garage was filled to the brim, since downsizing from their previous home. It was dirty and they often had to wash dishes in the bathtub. The accuser claims she was at their home 24 times, but everyone present at the home recalls only six. The girl also claims she had sex in every room of the house, including the garage. The feasibility of these claims is completely unachievable in conjunction with the fact that the youngest son who's an X Box player in the living room and mother was always present when these visits occurred. Their handyman was also present every day and all day working on the house. It's impossible for these allegations to be true.
As a family, they're dumbfounded as to why the Brevard County Sheriff never contacted them for a statement of their facts, and never investigated the case beyond the victim's statements. The evidence, in this case, shows that the officer did the majority of talking and answering in the interview with the girl, with the officer suggesting things to the accuser. The evidence also shows the officer stating, "Does he sacrifice animals in the woods, etc." None of which is true about the recent 18-year-old Dalton. The accuser claims to remember every sexual explicit detail, but couldn't remember any other details except for the salacious parts. The accuser also claims she doesn't know social media, but has several Twitter, Facebook, Mercari, and Instagram accounts and sells bikinis, bra's, and various other items on social media. The initial charges were 14 counts; now down to six, and they want to put Dalton in prison for 90 years, a young man with an unblemished record and reputation.
The victim was always picked up by one of her family members and left the home visually unharmed, kissing Karen, and calling her "mom", along with always requesting to return. Yet, the family is left financially and emotionally ruined while trying to navigate through the complexities of the legal system, and the failure of the attorneys who took their money to represent Dalton but instead deceptively failed him and did not work the case. The son they remember from April 24th, 2015 is permanently gone forever, with the parent's hands tied as they're forced to watch his transformation. This has been an unwarranted and devastating experience for the family and has the potential to destroy an upstanding young adult, simply because he dated a younger girl which was encouraged and blessed by the girl's parents.
After the accuser moved on from Dalton, she dated a doctor's son. In the discovery, she mentions interludes with others, but never mentions nor describes Dalton. Florida Law does not need to be changed; it needs to be properly and better enforced; especially since young lives are involved in some of these cases, which could permanently affect the rest of their life for the worst. Other states have separated out circumstances such as these to fall under being classified as a misdemeanor when there is a lack of harmful intent or malicious conduct. In Florida though, the crime of Lewd and Lascivious conduct by a person of age 18 years or older is still a second-degree felony and is assigned a Level 6 offense severity ranking under Florida's Criminal Punishment Code. Florida also has a law known as the "Romeo & Juliet" law enacted in 2007, which is a law applied to Florida statutory rape cases where the individuals are close in age.
Contact U.S. Congressman Bill Posey
Florida Statute 943.04354 states that an individual is not guilty of statutory rape if:
The "victim" was between the ages of 13 and 17 and B) The perpetrator was no more than four years older than the victim.
If convicted, a judge is able to impose any combination of the following penalties:

Up to fifteen (15) years in prison.
Up to fifteen (15) years of sex offender probation.
Up to $10,000 in fines.

While the age of consent is 18 in Florida, the state has several provisions that allow and disallow sexual conduct between certain aged individuals. For instance:

Florida Statute 794.05 is Florida's provision on sexual battery, and states that any sexual activity between two individuals – one aged 16 or 17 and the other aged up to 23 – is not illegal. However, if an individual aged 24 and up should engage in sexual activity with a person who is 16 or 17-years of age commits a felony of the second degree;
Florida Statute 800.04 is Florida's provision on lewd and lascivious behavior, and states that any person who is over 18-years of age who engages in any sort of sexual conduct with an individual who is 12-years of age or older but younger than 16-years of age, commits a felony of the second degree; and
Florida Statute 794.011 deals with the laws regarding sexual relations between a person over the age of 18, and either a person 12-years of age and younger or a person of any age who does not give his or her consent. If a person violates any aspect of this statute, they may be found guilty of a felony of the first degree, a capital felony, or a life felony.

"Ignorance of age" is not a valid defense to statutory rape charges, according to Florida Statute 794.021, no matter how "mature" a victim may appear to the average observer.
Kyle James Lee – The AEGIS Alliance – This work is licensed under a Creative Commons Attribution-ShareAlike 4.0 International License.